Cosmetic Dentistry
Be proud of your smile…
Studies show that when we lack confidence in the appearance of our teeth, this can affect how we engage in social and business settings.
If you would like to make minor improvements to your smile or are looking for a more dramatic result, you may be a candidate for cosmetic dentistry treatments, such as teeth whitening, cosmetic bonding procedures, custom porcelain veneers and crowns or dental implants.
Cosmetic Dental Treatments offered at North Fulton Smiles of Alpharetta include:
Teeth Whitening Options at North Fulton Smiles
Cosmetic teeth whitening is an easy way to brighten up your smile! Over time, teeth become stained and discolored from dark beverages, medications and smoking. Professional teeth whitening is a simple and safe procedure that can give you a brighter smile in a short amount of time.
Zoom!® can make your teeth several shades lighter in a single visit. Dr. Bhat and team apply the whitening materials and use an activation light to remove stains and brighten tooth surfaces. Our patients enjoy relaxing in the dental chair with music or a movie while we perform the Zoom!® patented process.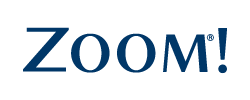 Cosmetic Dentistry & Teeth Whitening
If you are considering cosmetic dentistry, teeth whitening is a great first step to your new smile. By lightening the shade of your existing teeth, Alpharetta general and cosmetic dentist Dr. Veena Bhat can customize the shade of dental restorations, including Cerec® crowns and custom dental veneers, to match. Dr. Bhat uses a comprehensive approach to create a beautifully harmonious smile appearance that looks completely natural.
The Glo® teeth whitening system is great for patients that want to whiten their teeth gradually as they go, while on-the-go! Our patients enjoy the ease of the 8-minute application process that they can perform at home. Glo® Science is also a contributor to global oral health through Glogood®.

Do you have rough tooth edges, small gaps or minor chips in your teeth? Cosmetic dental bonding is performed using white plastic filling materials that are available in multiple shades to match your natural teeth. The cosmetic bonding procedure is ideal for concealing small tooth flaws, and is often completed with little to no drilling in a short appointment.
Dental porcelain has a translucency and luster that makes it the most lifelike material available to restore natural teeth. Dr. Bhat works closely with you and a dental laboratory to design a cosmetic porcelain restoration that compliments your smile.
Porcelain dental veneers are thin facings that are often used on front teeth to create a symmetrical and pleasing smile shape, color and style. They can be placed without removing a lot of tooth structure, which makes them very appealing for cosmetic dental makeovers.
If a tooth has had significant damage or has a large, old dental filling, Dr. Bhat may recommend a porcelain crown to restore strength to the tooth and achieve a cosmetic result. Most dental smile makeovers are a combination of porcelain veneers and crowns.
Missing teeth are not just unattractive, they can also be problematic. The surrounding teeth will shift and move into the open space, causing further problems over time, such as cracked teeth, super-erupted teeth, and even more tooth loss.
Dental implants are small cylinder-shaped prosthetic replacements for the root of a tooth. They are inserted by a dental specialist, such as an oral surgeon or periodontist, and Dr. Bhat will restore them with a dental crown, bridge or denture.
Dental implants can bring beauty back to your smile and at the same time restore lost function, allowing you to eat and speak normally.
If you are a denture-wearer, chances are you have experienced some or all of the challenges that dentures can present, such as loose and wobbly dentures, poor fit, sore spots or an unnatural appearance.
Cosmetic dentures are designed through careful planning; Dr. Bhat will ask you to bring in photos of your former smile, or, of smiles that you like today to understand your goals for your smile appearance. She will also look for ways to improve denture function.
Many denture patients are candidates for dental implants; implant dentures are made to attach to 4 or more implants that are placed in the jawbone. This helps the denture to stay securely in place, and, allows the denture patient to eat and chew normally. Contact North Fulton Smiles to schedule a Complimentary Denture Consultation and learn more about implant denture options.
Cosmetic dentistry offers many opportunities to improve your smile!
Your North Fulton Smiles family and cosmetic dentist Dr. Veena Bhat can meet with you for a cosmetic dentistry consultation to review photos of your teeth and examples of her previous work to talk about ways to make changes to your smile.
We invite you to Contact North Fulton Smiles of Alpharetta to schedule a cosmetic dentistry consultation with Dr. Bhat to learn how to get the smile you always wanted.